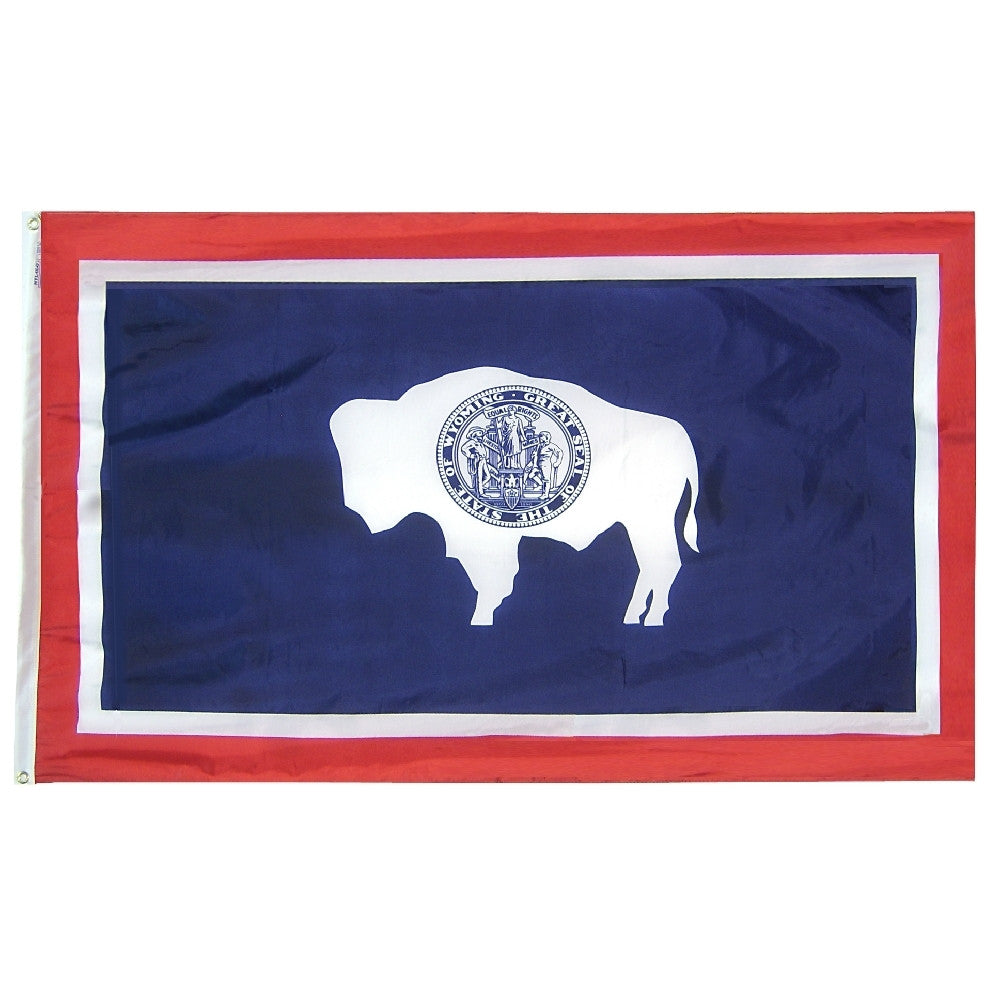 Wyoming Courtesy Flag 12" x 18"
---
Proudly made in America.
Designed for the serious sailor, Wyoming courtesy flags are 100% marine-tough nylon, manufactured to withstand damaging sun, wind and salt exposure.  Bright colors, finished with canvas heading and solid brass grommets.  12" x 18". 

Wyoming's flag features a large buffalo, an historic animal to the state still seen today.  The words - livestock, mines, grain and oil - spell out where Wyoming's wealth comes from.  The two dates, 1869 and 1890 tell when Wyoming organized its first government as a territory of the United States and when it became a state.  The white border stands for purity and the red one stands for the blood of early pioneers and the original Indian population.
---
Share this Product
---
More from this collection