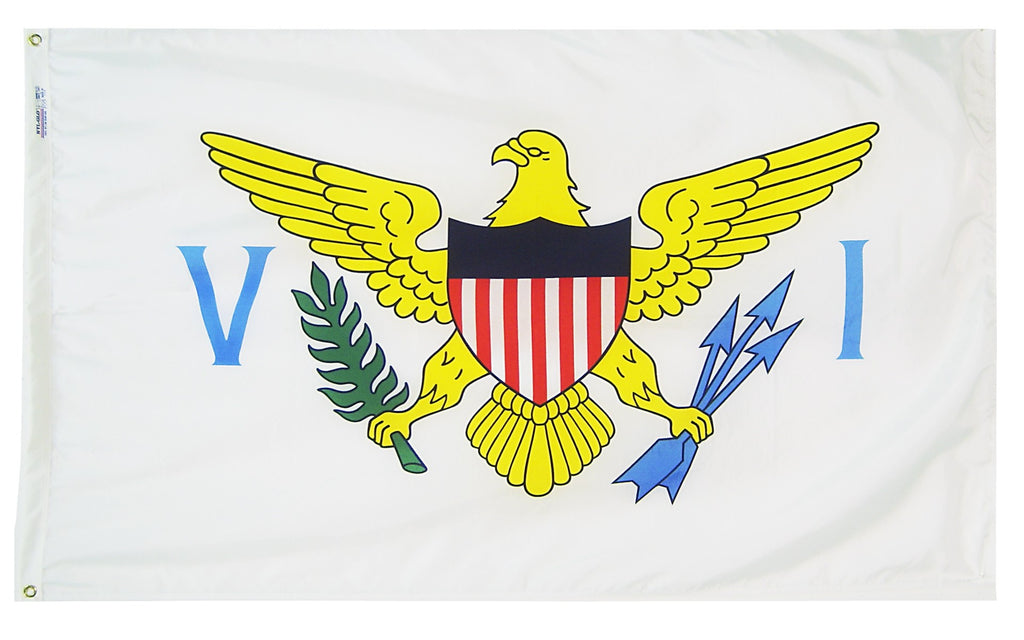 U.S. Virgin Islands Courtesy Flag 12" x 18"
---
When sailing into the U.S. Virgin Islands show honor with a courtesy flag manufactured by Annin Flagmakers, America's oldest and largest flag maker.   12" x 18", courtesy flags are made of durable seaworthy nylon, designed to withstand the damaging effects of sun, wind and salt water.  Finished with canvas heading and solid brass grommets.
U.S. Virgin Islands Flag Meaning - The USVI flag features a simplified version of the coat of arms of the United States between letters V and I (for Virgin Islands).  The eagle holds an olive branch in one talon, and three arrows in the other.  The arrows represents the three major islands - Saint Thomas, Saint John and Saint Croix.  Yellow symbolizes the nation's flowers, green represents the lush hills, white stands for clouds, blue represents water and red stands for love.
---
Share this Product
---
More from this collection