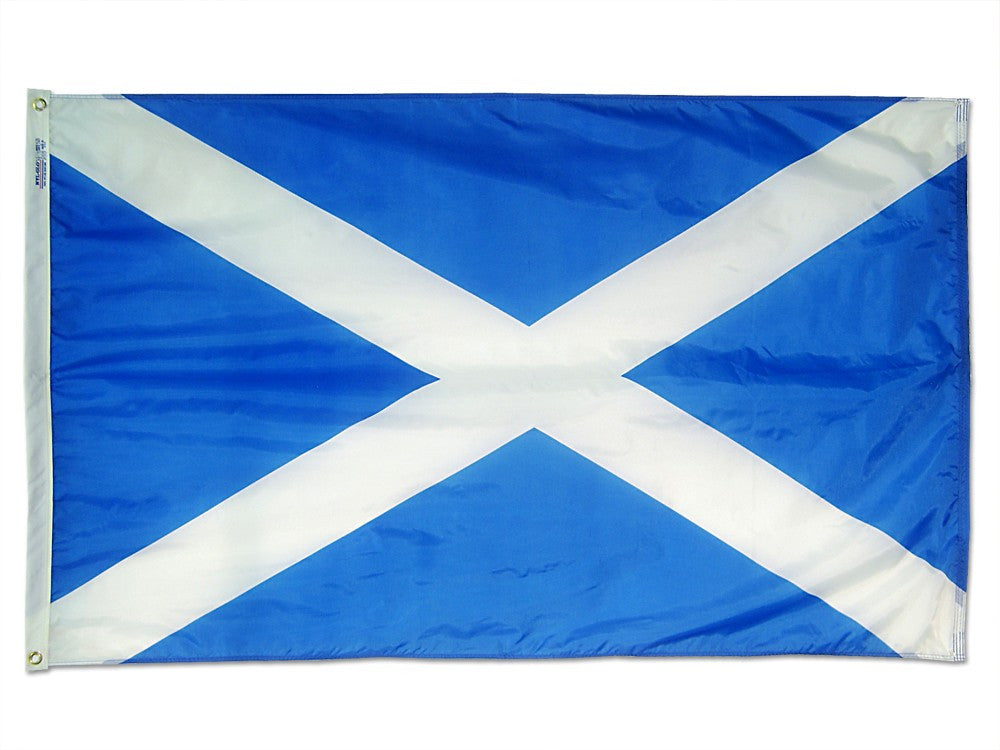 St. Andrews Cross Courtesy Flag 12" x 18"
---
When sailing into Scotland show honor with a courtesy flag manufactured by Annin Flagmakers, America's oldest and largest flag maker.   12" x 18", courtesy flags are made of durable seaworthy nylon, designed to withstand the damaging effects of sun, wind and salt water.  Finished with canvas heading and solid brass grommets.
St. Andrews Cross Meaning - A legend that dates to the 8th century says that King Angus, about to lead his army into battle against a stronger force, spent the night praying for divine guidance and St. Andrew appeared in his drams, promising victory.  The next day the King saw white clouds form a saltire (cross) when he looked up into the blue sky.  After this vision Angus led his soldiers to victory and he proclaimed St. Andrew as the patron saint of Scotland.
---
Share this Product
---
More from this collection