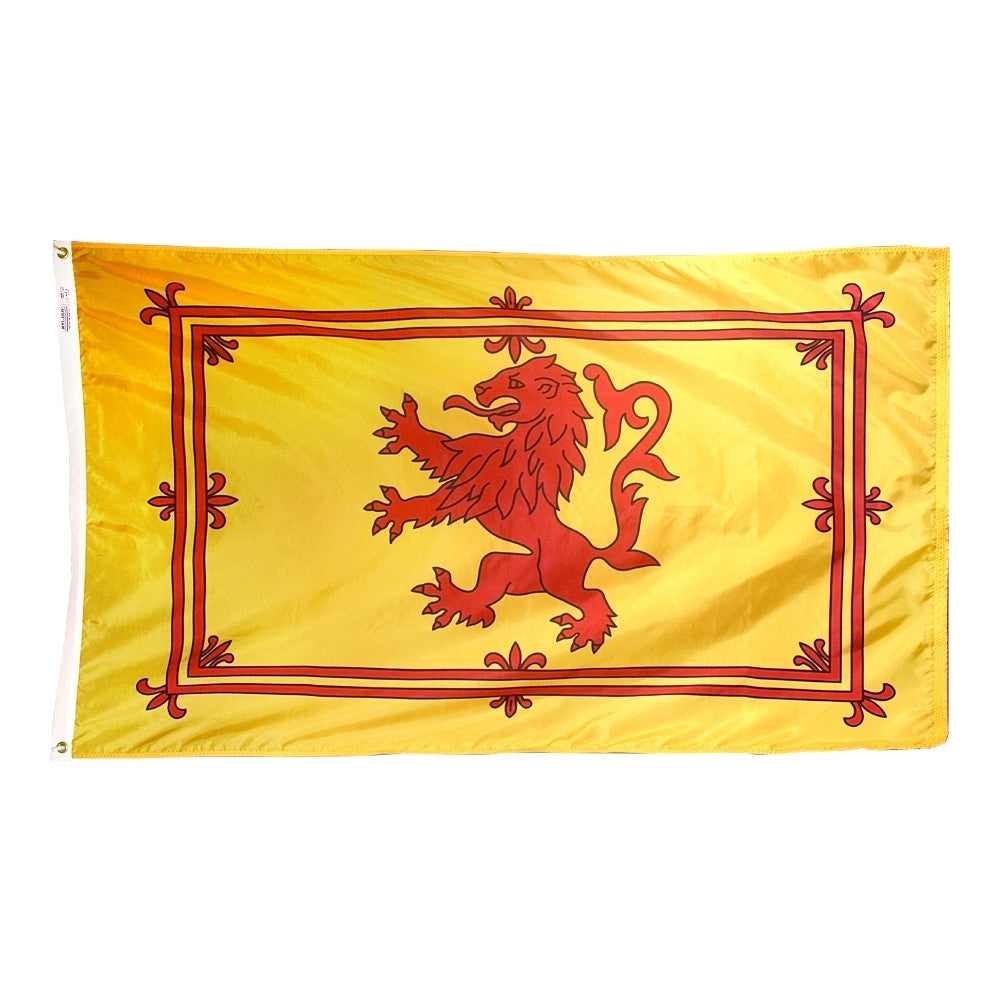 Scottish Rampant Lion Courtesy Flag 12" x 18"
---
When sailing into Scotland show honor with a courtesy flag manufactured by Annin Flagmakers, America's oldest and largest flag maker.   12" x 18", courtesy flags are made of durable seaworthy nylon, designed to withstand the damaging effects of sun, wind and salt water.  Finished with canvas heading and solid brass grommets.
Scottish Rampant Lion Flag Meaning - The Lion Rampant flag has been used by the King of Scots since 1222.  Since the early 1600s, the Lion rampant of Scotland has been incorporated into both the royal arms and royal banners of successive Scottish monarch in order to symbolize Scotland.  Today the flag is one of Scotland's most recognizable symbols, though its official use is restricted to representatives of the Sovereign and at royal residences.  
---
Share this Product
---
More from this collection