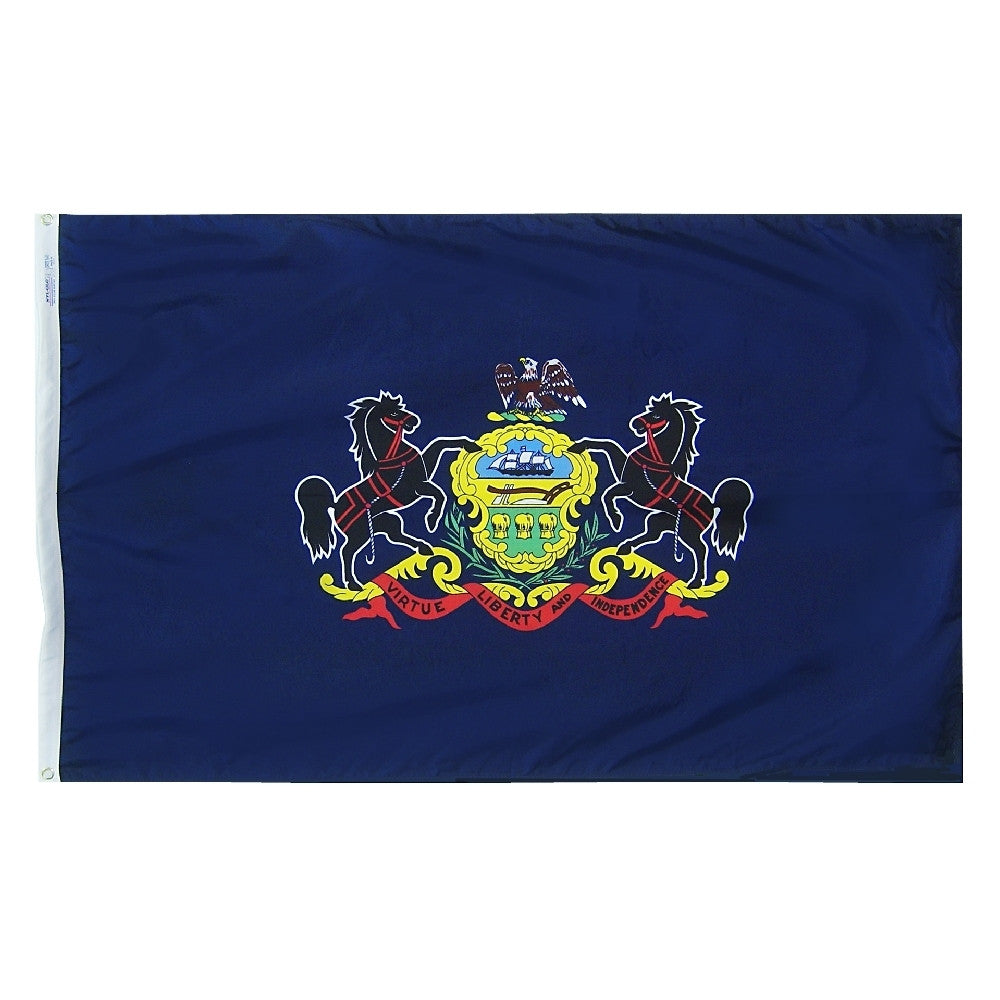 Pennsylvania Courtesy Flag 12" x 18"
---
Proudly made in America.
Designed for the serious sailor, Pennsylvania courtesy flags are 100% marine-tough nylon, manufactured to withstand damaging sun, wind and salt exposure.  Bright colors, finished with canvas heading and solid brass grommets.  12" x 18". 

The design of Pennsylvania's state flag shows the coat of arms of the Commonwealth of Pennsylvania and dates from the 1770s.  The shield is supported by rearing black horses.  A ship represents the large amount of trade that Pennsylvania has performed throughout the world.  The plow and sheaves of wheat symbolize wealth from abundant harvests.  The state motto appears on a red banner below the shield.
---
Share this Product
---
More from this collection