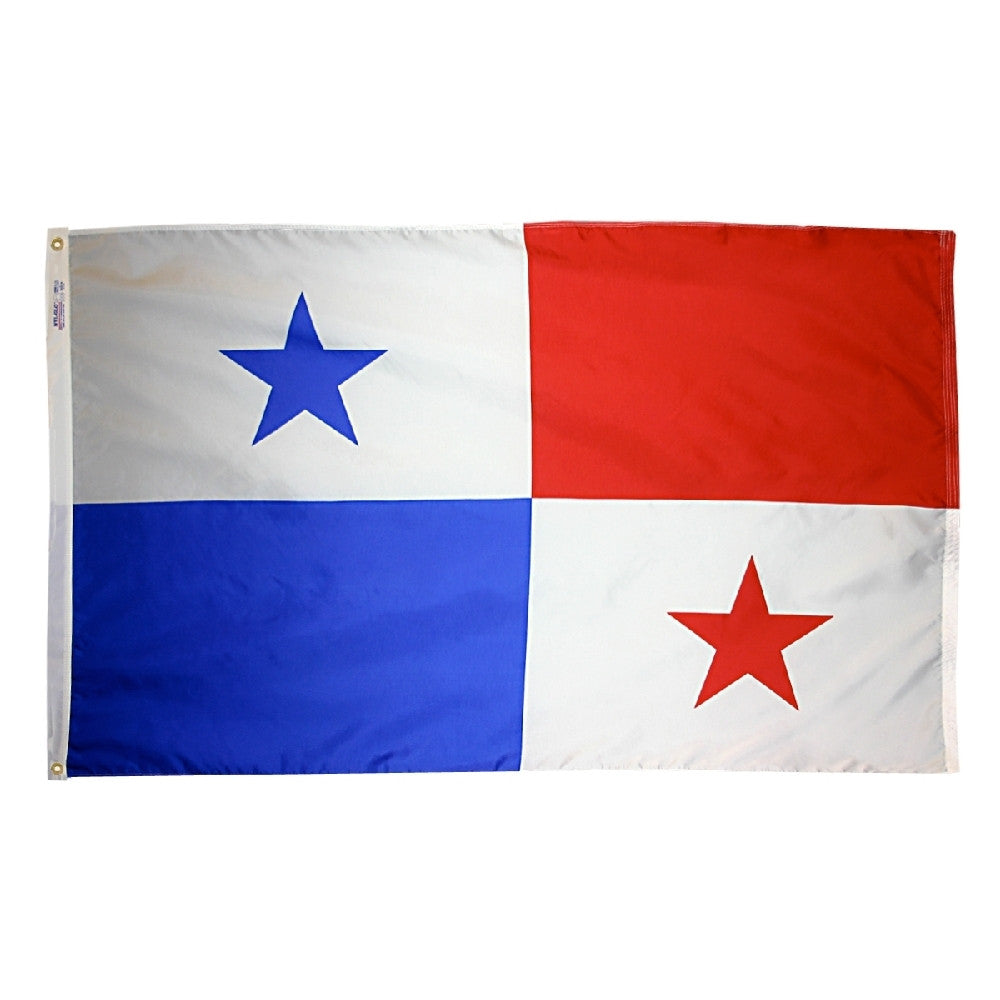 Panama Courtesy Flag 12" x 18"
---
When sailing into Panama show honor with a courtesy flag manufactured by Annin Flagmakers, America's oldest and largest flag maker.   12" x 18", courtesy flags are made of durable seaworthy nylon, designed to withstand the damaging effects of sun, wind and salt water.  Finished with canvas heading and solid brass grommets.
Panama Flag Meaning - The Panamanian flag's colors represent the two political parties, the Liberals (red) and Conservatives (blue).  White symbolizes peace between them.  The equal division of the colors states they both govern the country at different times.  The colors also have alternative meanings - blue represents the Pacific Ocean and Caribbean Sea and red stands for the blood lost for Panama's independence.  The blue star represents the civic virtues of purity and honesy and the red star symbolizes the authority of the law.  Together they represent loyalty and resilience. 
---
Share this Product
---
More from this collection