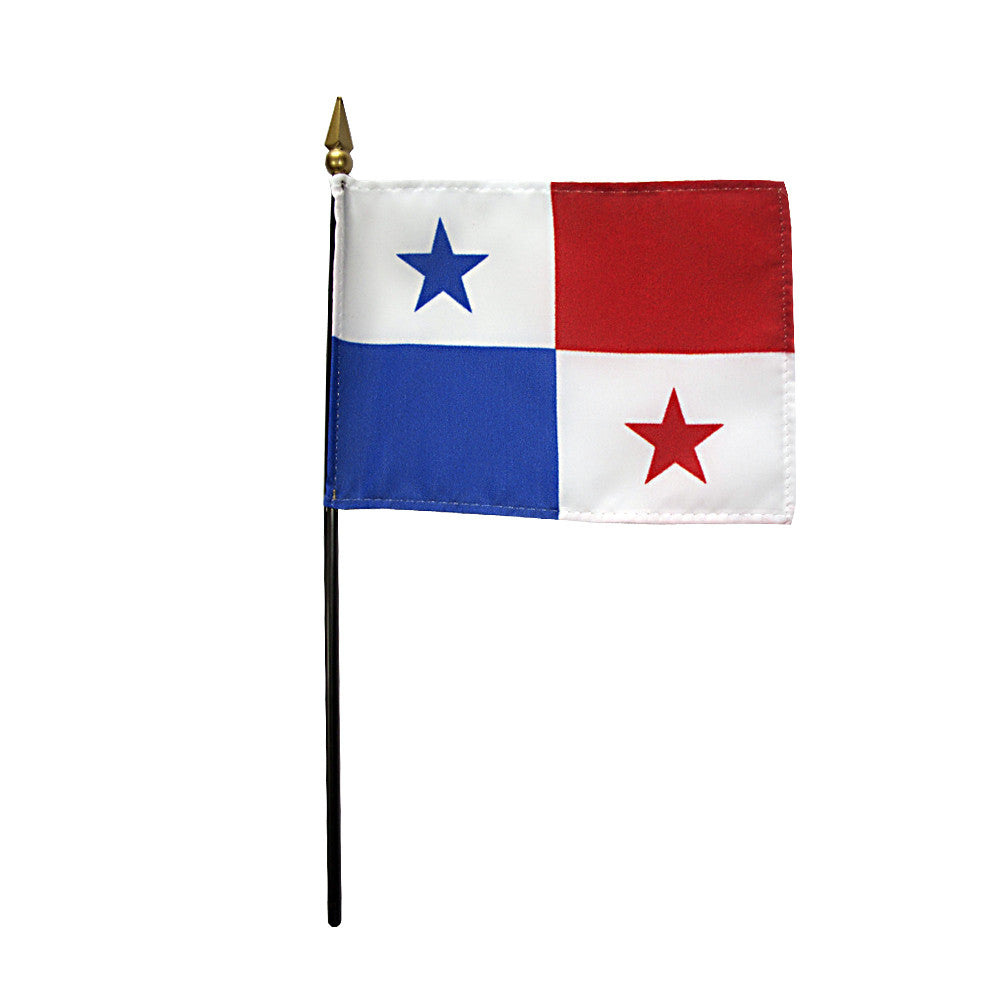 ---
Proudly made in America.

Silk-like flags measure 4" x 6"  and are securely attached to 10" black staffs topped with gilt spears.  All four sides are sewn.  Bright colors.  They are perfect for everything from long term desk display to parade and celebration giveaways.
Panama Flag Meaning - The Panamanian flag's colors represent the two political parties, the Liberals (red) and Conservatives (blue).  White symbolizes peace between them.  The equal division of the colors states they both govern the country at different times.  The colors also have alternative meanings - blue represents the Pacific Ocean and Caribbean Sea and red stands for the blood lost for Panama's independence.  The blue star represents the civic virtues of purity and honesy and the red star symbolizes the authority of the law.  Together they represent loyalty and resilience. 
Base is not included, but is for sale on our website.
---
Share this Product
---
More from this collection