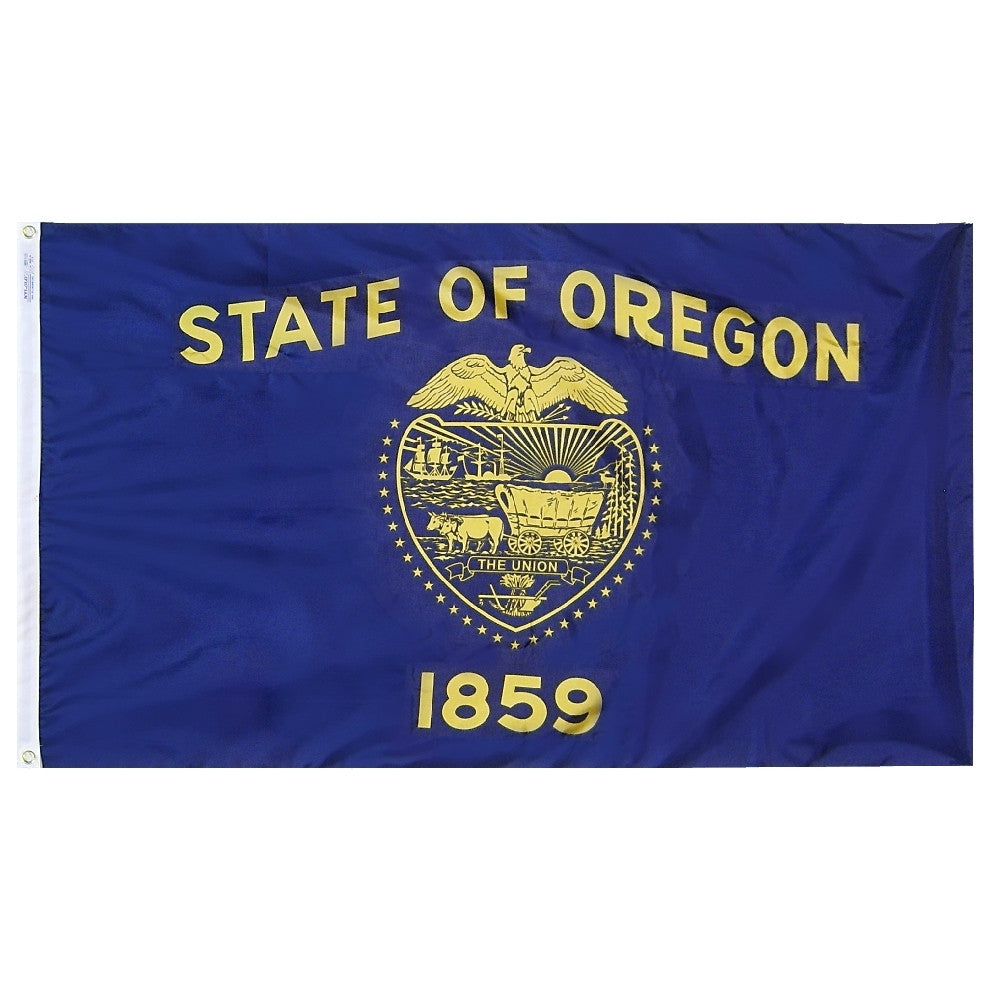 Oregon Courtesy Flag 12" x 18"
---
Proudly made in America.
Designed for the serious sailor, Oregon courtesy flags are 100% marine-tough nylon, manufactured to withstand damaging sun, wind and salt exposure.  Bright colors, finished with canvas heading and solid brass grommets.  12" x 18".

Oregon has the only two-sided flag in the nation.  The front shows Oregon at the time of statehood.  The sun shines over the Pacific Ocean, mountains, forests and a covered wagon.  The plow, wheat and pickax stand for farming and mining.  Before statehood, both Great Britain and the United States claimed portions of land then known as Oregon Country.  One ship in the shield represents a British ship leaving, the other is a United States ship arriving.  On the back of Oregon's flag is a picture of a beaver, the state animal.
---
Share this Product
---
More from this collection