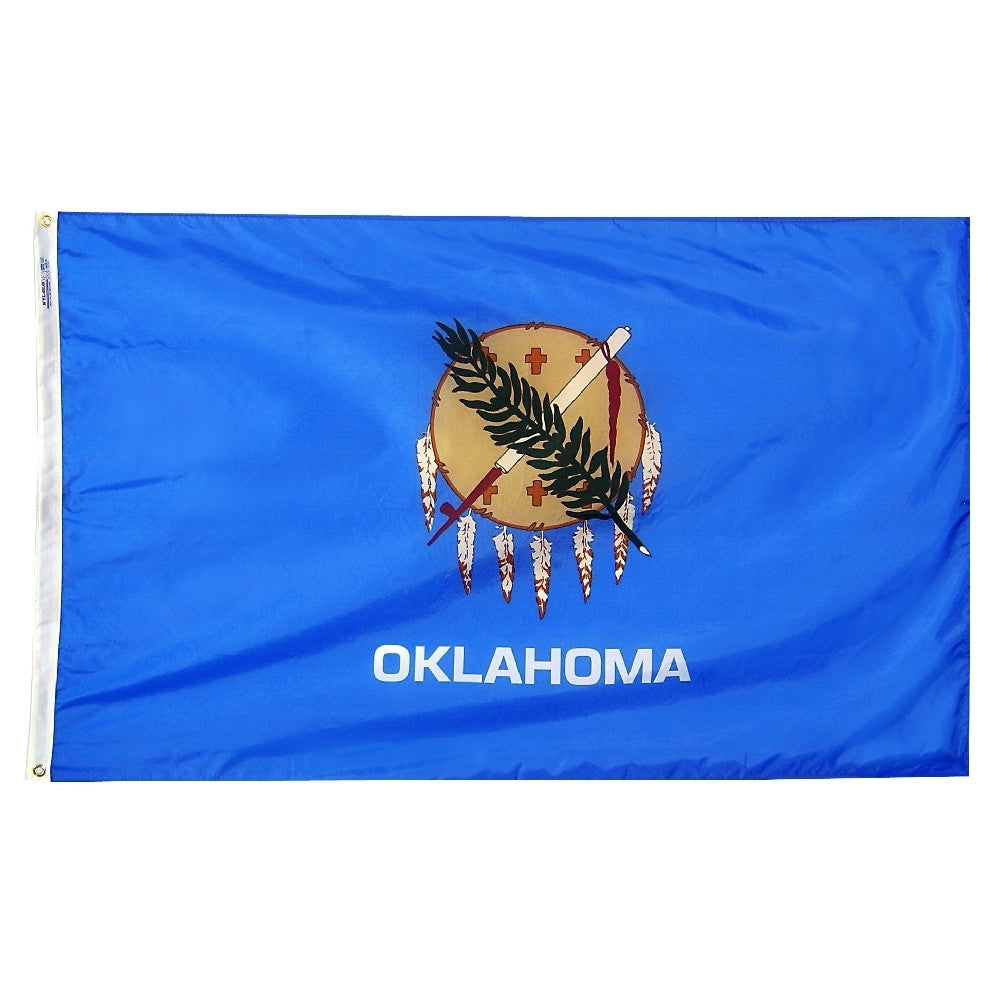 Oklahoma Courtesy Flag 12" x 18"
---
Proudly made in America.
Designed for the serious sailor, Oklahoma courtesy flags are 100% marine-tough nylon, manufactured to withstand damaging sun, wind and salt exposure.  Bright colors, finished with canvas heading and solid brass grommets.  12" x 18". 

The state flag of Oklahoma honors the many groups of Native Americans living in the state.  The blue field is from a flag carried by Choctaw Indians during the Civil War.  The shield in the center is a Osage warrior battle shield.  Two symbols of peace rest on the shield.  One is the calumet or peace pipe and the other is an olive branch.  The crosses on the shield are Native American signs for stars.
---
Share this Product
---
More from this collection