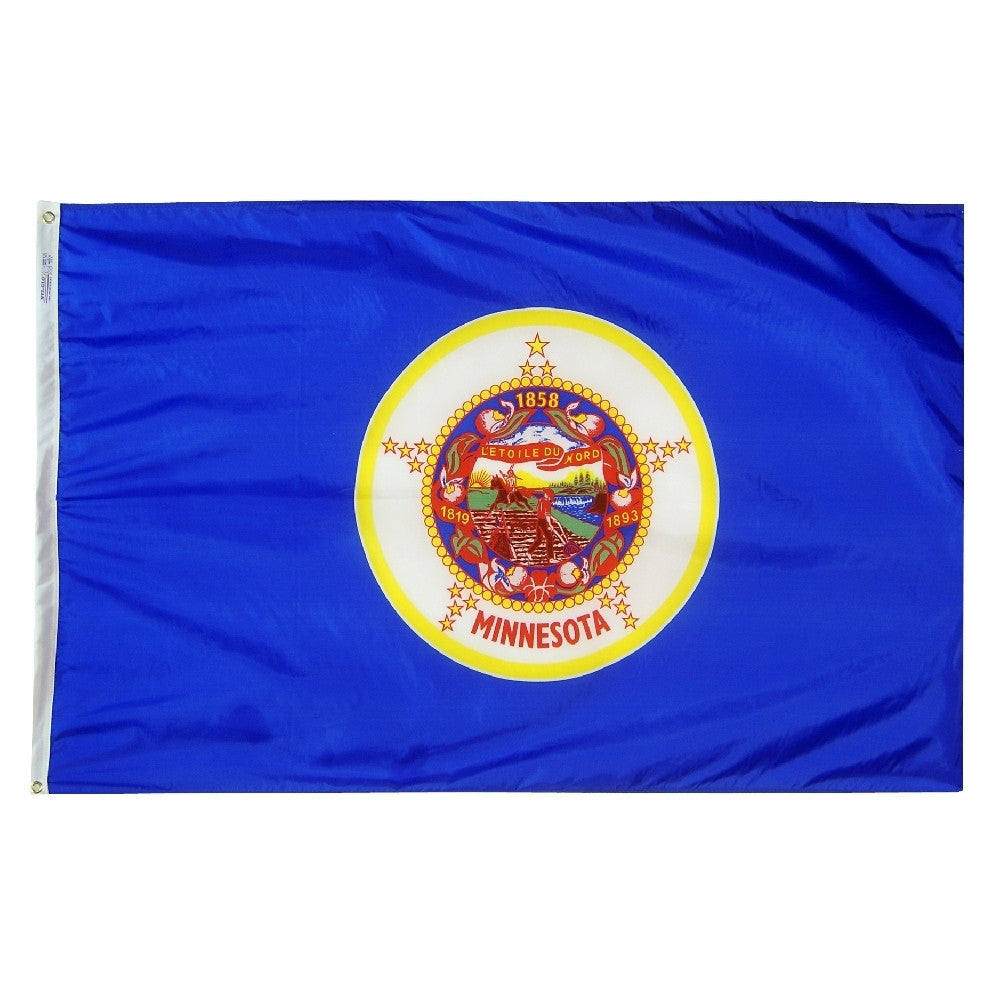 Minnesota Courtesy Flag 12" x 18"
---
Proudly made in America.
Designed for the serious sailor, Minnesota courtesy flags are 100% marine-tough nylon, manufactured to withstand damaging sun, wind and salt exposure.  Bright colors, finished with canvas heading and solid brass grommets.  12" x 18". 

Minnesota's state seal is featured on its flag.  The seal shows a large star which represents the north star, and nineteen smaller stars which symbolize that Minnesota was the nineteenth state to join the union after the original thirteen.  The date of admission, 1858, appears along with 1819, the first settlement and 1893, the first flag adoption.  The seal also shows a farmer plowing his field and an Indian riding into the sunset.  The pine trees stand for lumbering .
---
Share this Product
---
More from this collection