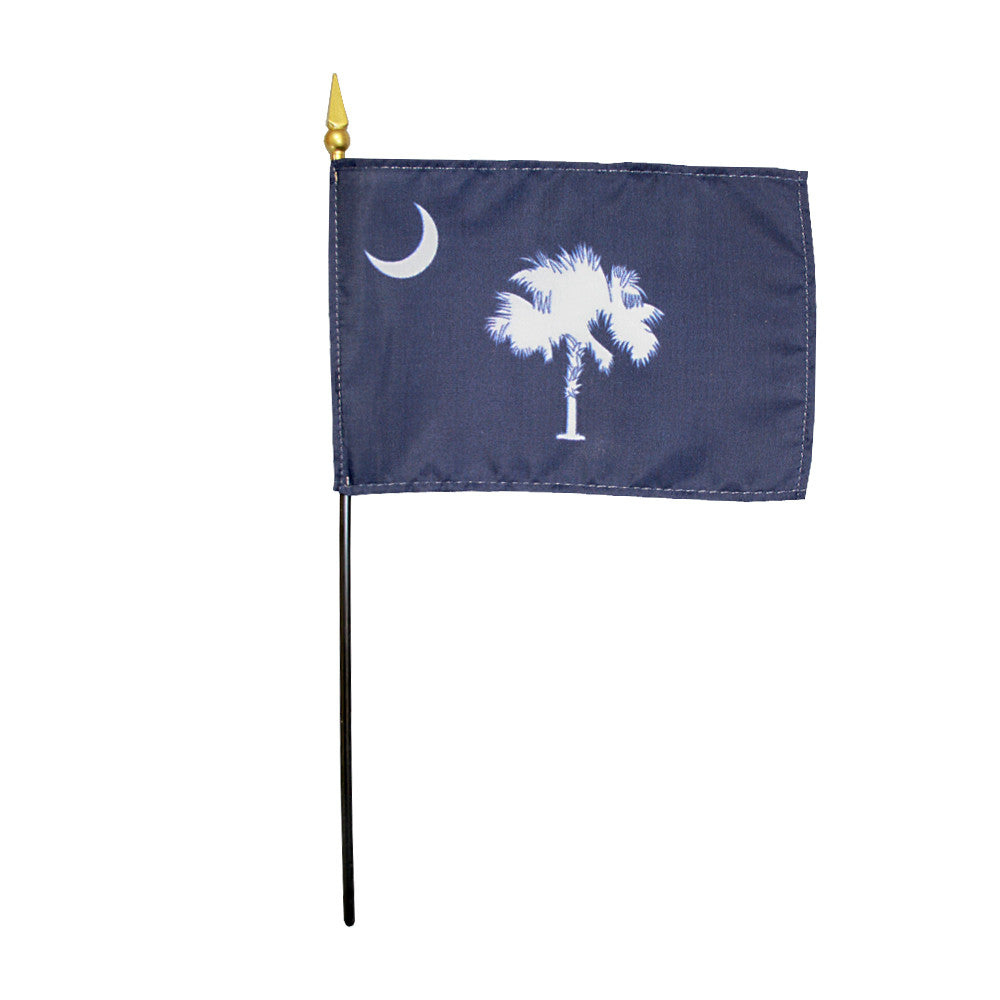 Miniature Flag - South Carolina
---
Proudly made in America.
Made of a silk-like material and measuring 4" x 6"  these high quality miniature flags come attached to a 10" black staff with a stylish gilt spear and are perfect for everything from long term desk display to parade and celebration giveaways!
South Carolina's flag design dates back to 1765 when three white crescents were used on a blue flag by protesters against the Stamp Act.  Colonel William Moultrie designed a flag for the South Carolina soldiers using the blue color of their uniforms as the field and a silver crescent.  The Palmetto tree was added to the flag later.
---
Share this Product
---
More from this collection