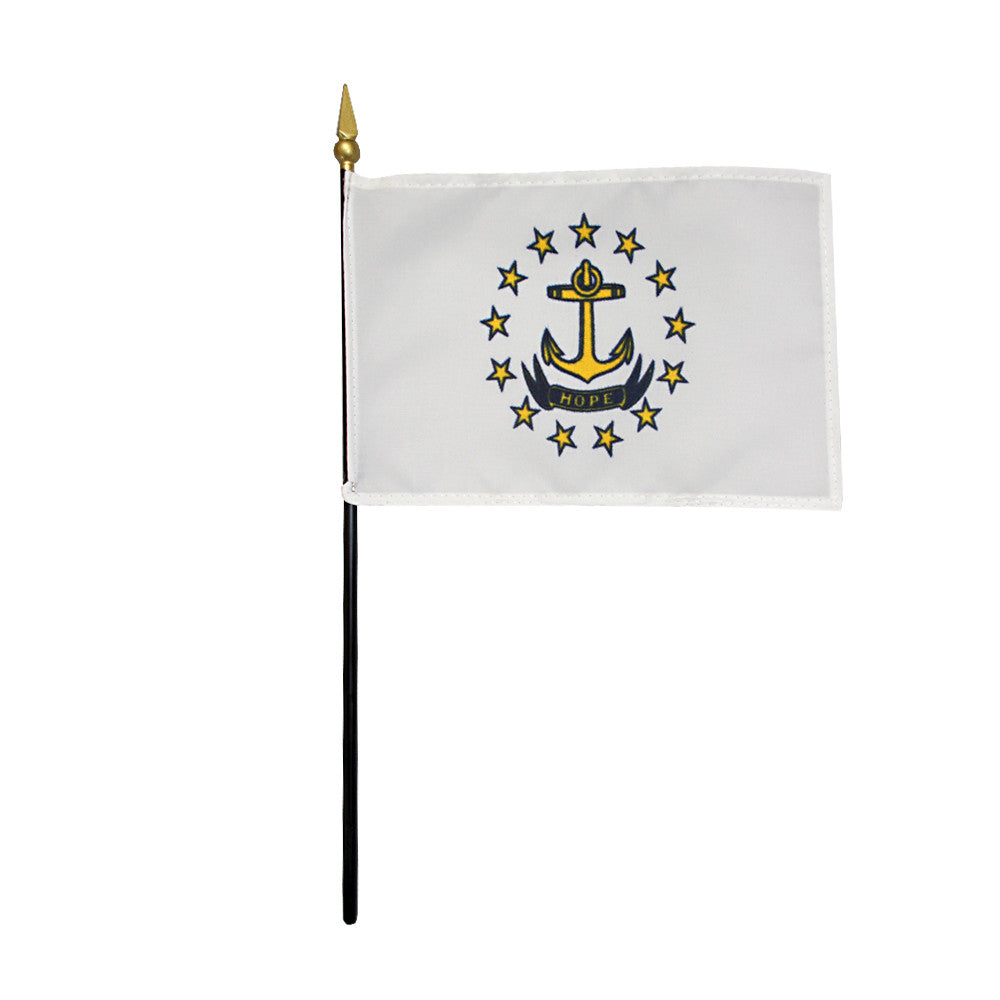 Miniature Flag - Rhode Island
---
Proudly made in America.
Made of a silk-like material and measuring 4" x 6"  these high quality miniature flags come attached to a 10" black staff with a stylish gilt spear and are perfect for everything from long term desk display to parade and celebration giveaways!
Rhode Island's flag shows an anchor, a symbol of hope for centuries that has been used on Rhode Islands flags since Colonial days.  Rhode Island was one of the original thirteen states and this is represented by thirteen stars.  While Rhode Island is the smallest state, it has the longest official name, "The State of Rhode Island and Providence Plantations."
---
Share this Product
---
More from this collection