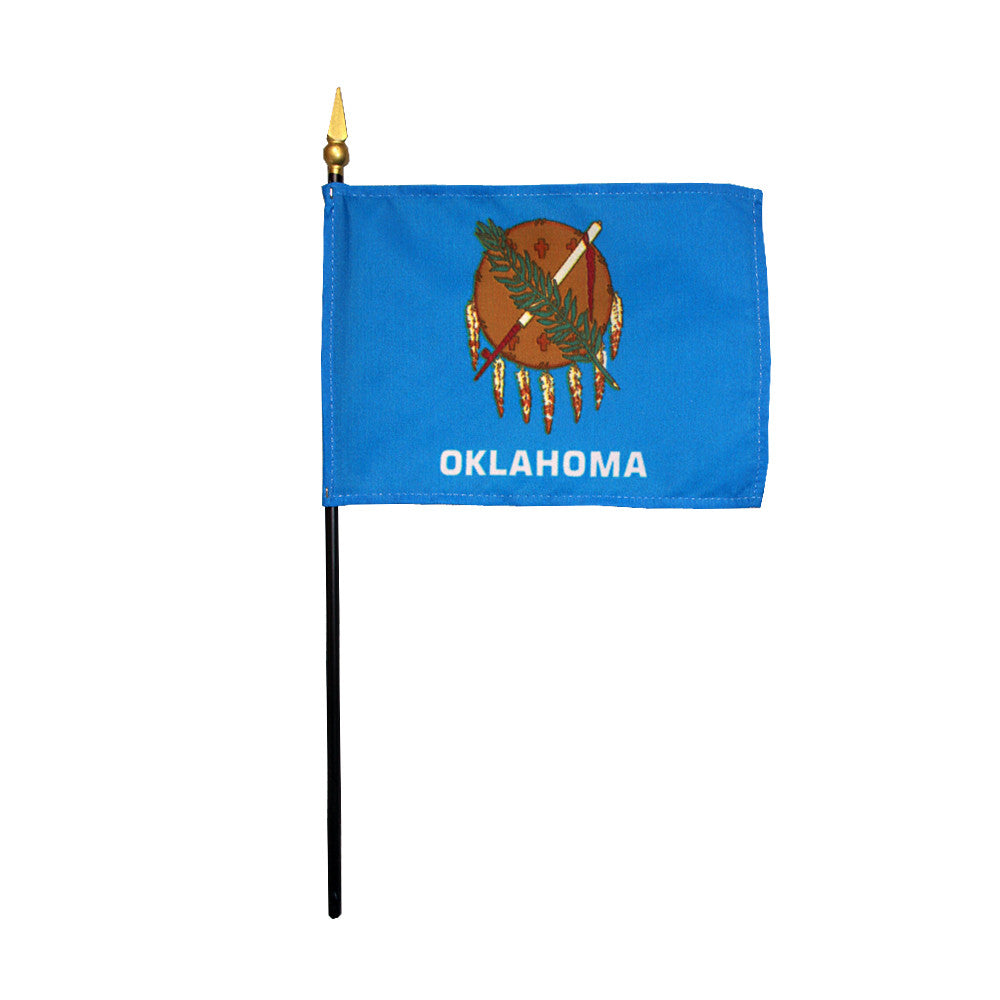 Miniature Flag - Oklahoma
---
Proudly made in America.
Made of a silk-like material and measuring 4" x 6"  these high quality miniature flags come attached to a 10" black staff with a stylish gilt spear and are perfect for everything from long term desk display to parade and celebration giveaways!
The state flag of Oklahoma honors the many groups of Native Americans living in the state.  The blue field is from a flag carried by Choctaw Indians during the Civil War.  The shield in the center is a Osage warrior battle shield.  Two symbols of peace rest on the shield.  One is the calumet or peace pipe and the other is an olive branch.  The crosses on the shield are Native American signs for stars.
---
Share this Product
---
More from this collection