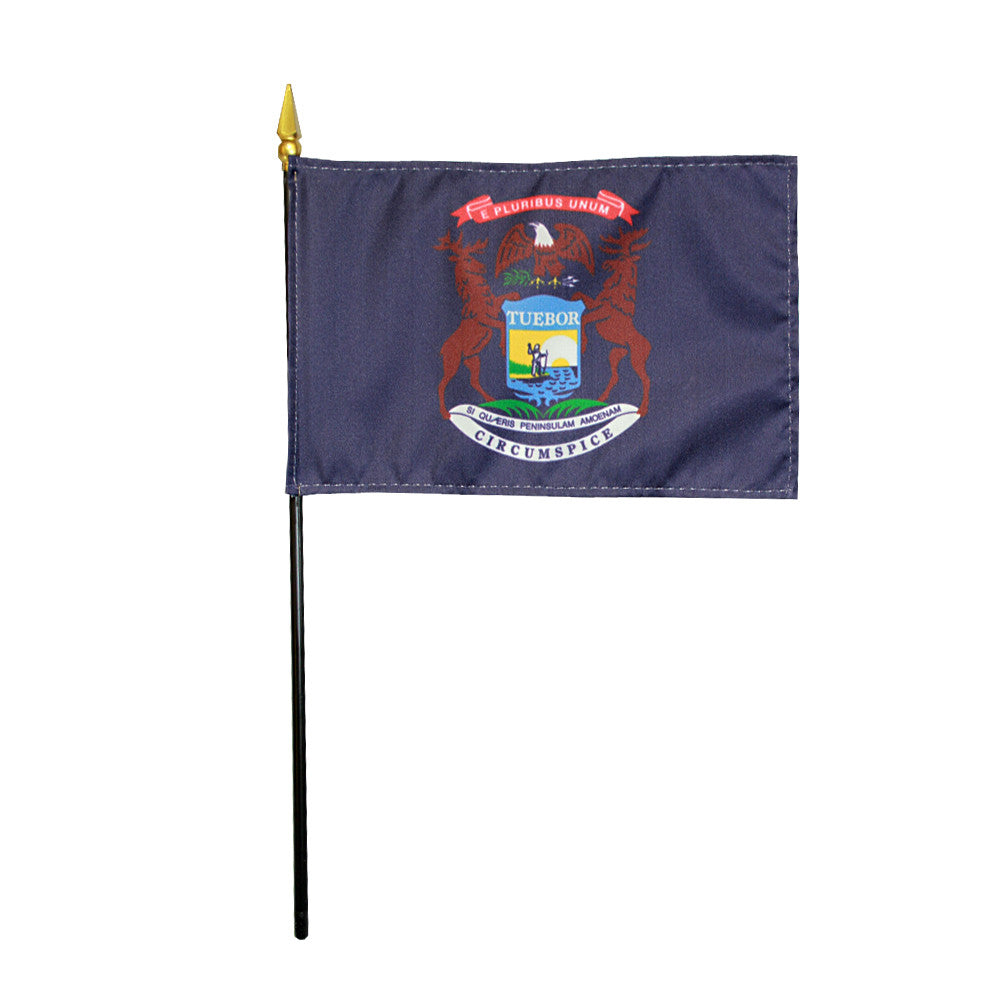 Miniature Flag - Michigan
---
Proudly made in America.
Made of a silk-like material and measuring 4" x 6"  these high quality miniature flags come attached to a 10" black staff with a stylish gilt spear and are perfect for everything from long term desk display to parade and celebration giveaways!
Michigan's flag shows an eagle which represents the United States and an elk and moose which symbolize Michigan's bountiful wildlife.  The flag also shows three mottoes - "tuebor" meaning I will defend, "E Pluribus Unum" meaning one out of many and the state motto.  There is a man standing on a peninsula with his right hand raised in peace and a gun in the left hand meaning "I will defend".
---
Share this Product
---
More from this collection