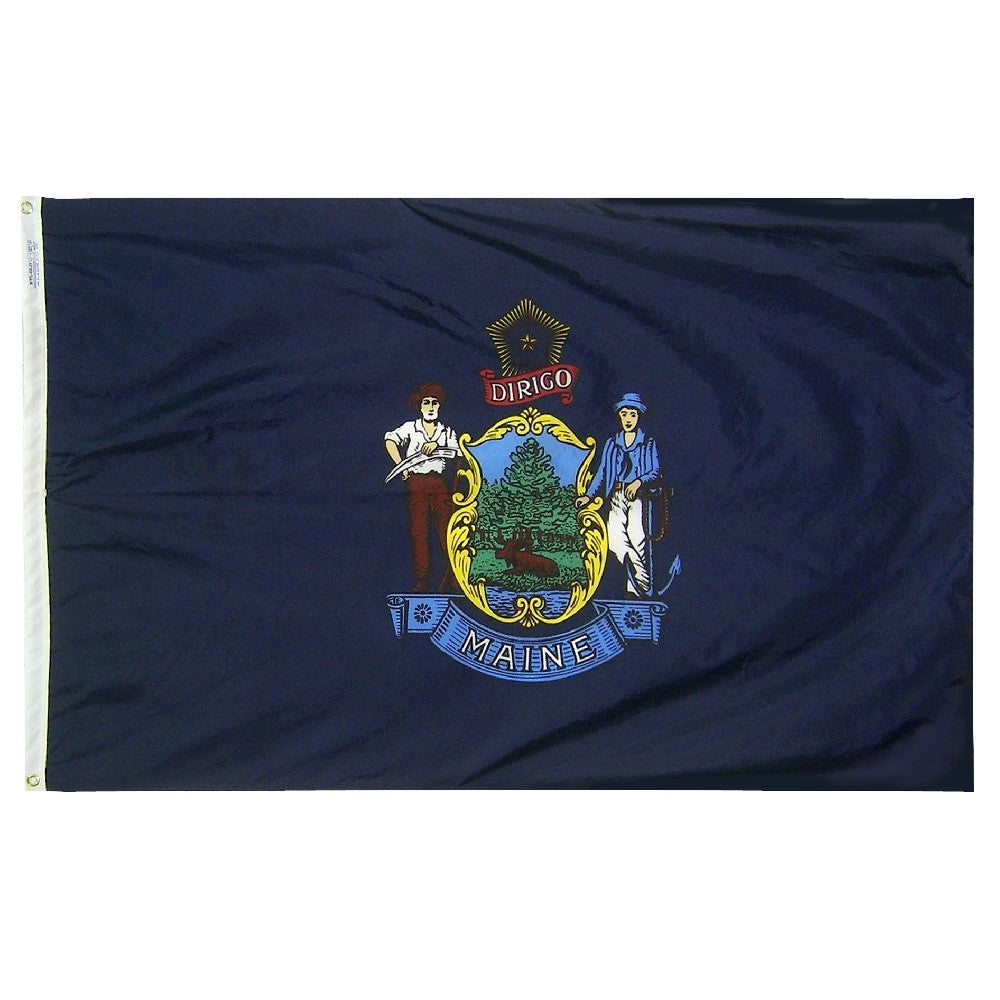 Maine Courtesy Flag 12" x 18"
---
Proudly made in America.
Designed for the serious sailor, Maine courtesy flags are 100% marine-tough nylon, manufactured to withstand damaging sun, wind and salt exposure.  Bright colors, finished with canvas heading and solid brass grommets.  12" x 18". 

Maine's state seal is pictured on its flag.  The seal shows a farmer and a seaman representing early settlers of the state.  Known as the pine tree state, there is also a picture of a moose under a tall pine tree.  The star represents the north star.  "Dirigo" means I direct, which is what people have used since early times as a navigational aid.
---
Share this Product
---
More from this collection