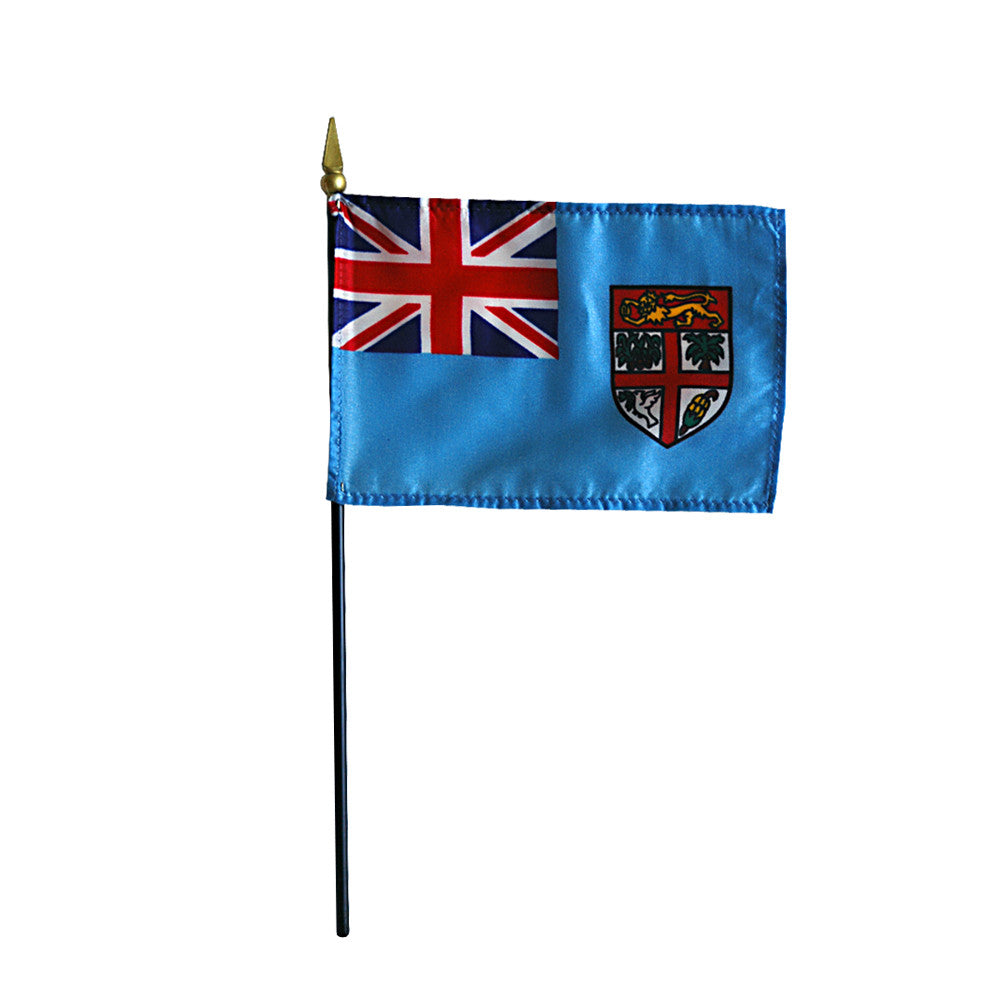 ---
Proudly made in America.

Silk-like flags measure 4" x 6"  and are securely attached to 10" black staffs topped with gilt spears.  All four sides are sewn.  Bright colors.  They are perfect for everything from long term desk display to parade and celebration giveaways!
The flag of Fiji features the British Union Jack in the upper left corner, this is a tribute to the country's history as a colony of the United Kingdom.  The blue color symbolizes Fiji's relationship with the Pacific Ocean.  To the right of the Union Jack is the shield from the coat of arms of Fiji.  At the top of the shield, across the red band, is a lion holding a cocoa pod.  Within the cross segments of the shield are four sections, each depicting a feature of Fiji, primarily its agricultural ties.  Sugar cane, coconut palm, bananas and a dove of peace holding an olive branch in its beak are shown.  The flag of Fiji was adopted on October 10, 1970.

Base is not included, but is for sale on our website.
---
Share this Product
---
More from this collection