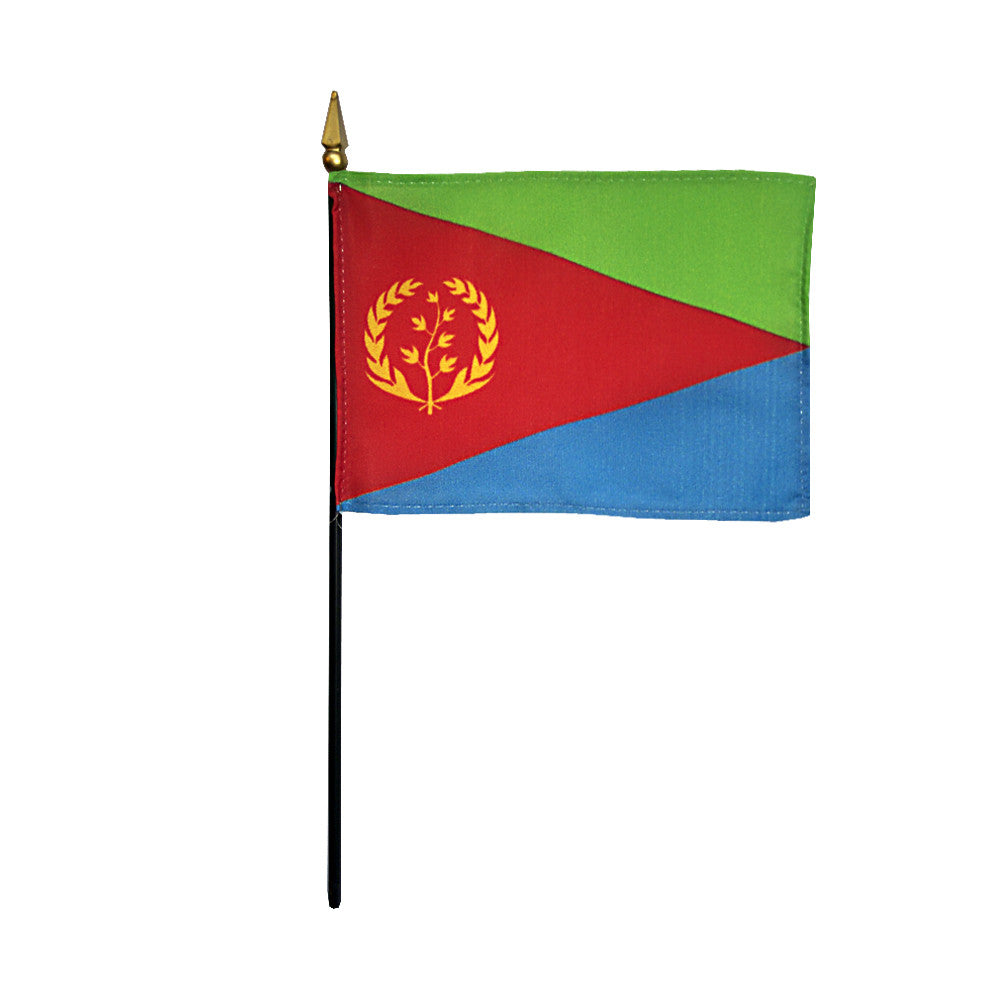 ---
Proudly made in America.

Silk-like flags measure 4" x 6"  and are securely attached to 10" black staffs topped with gilt spears.  All four sides are sewn.  Bright colors.  They are perfect for everything from long term desk display to parade and celebration giveaways!
Eritrea adopted its national flag on December 5, 1995.  It is comprised of two triangles in green and blue with a red triangle pointing away from the hoist side.  In the center of the red triangle is a yellow wreath with fourteen leaves on either side.  The green triangle stands for the country's vast natural beauty, lush greenery and fertility, blue symbolizes its vast oceans and seas, red stands for the noble patriotic spirit displayed by its soldiers during the fight for independence.  Yellow symbolizes the abundance of the country's mineral deposits.

Base is not included, but is for sale on our website.
---
Share this Product
---
More from this collection