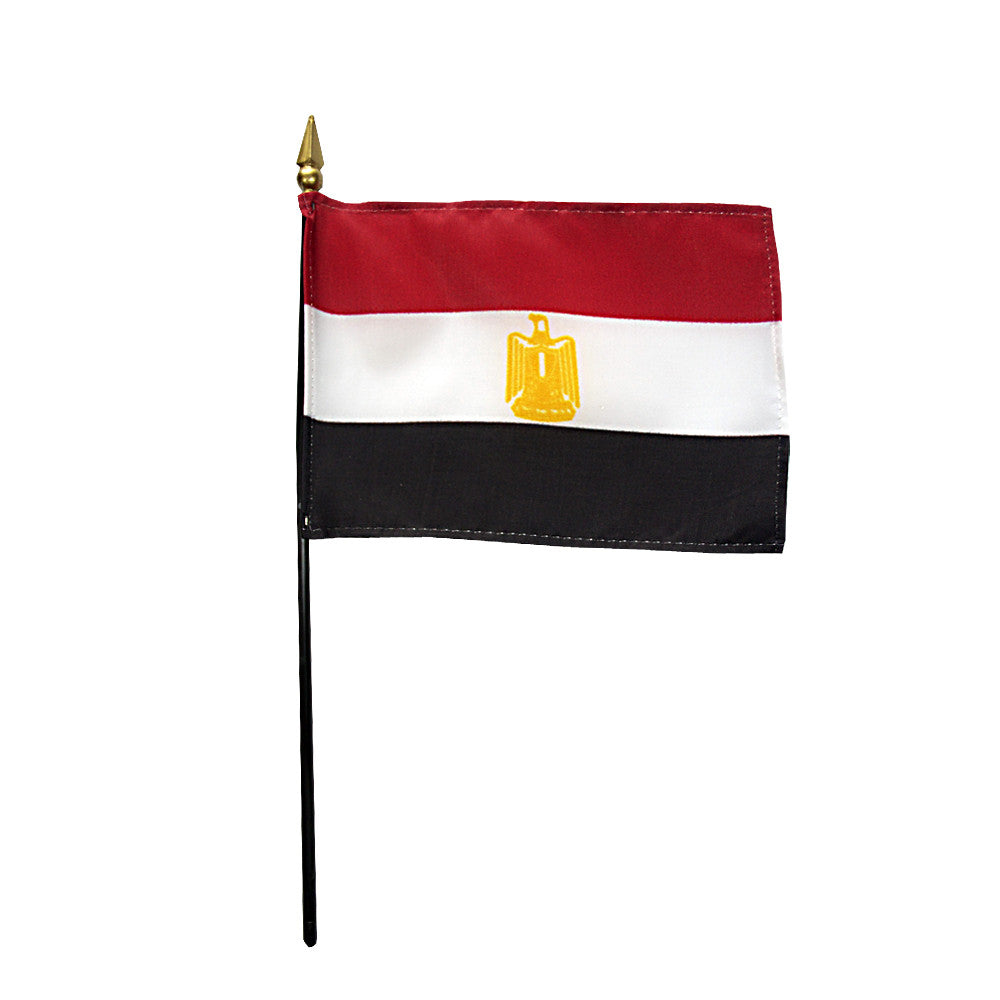 ---
Proudly made in America.

Silk-like flags measure 4" x 6"  and are securely attached to 10" black staffs topped with gilt spears.  All four sides are sewn.  Bright colors.  They are perfect for everything from long term desk display to parade and celebration giveaways!
Egypt's flag dates from October 4, 1984.  The colors of its flag are traditional Pan Arabic colors.  Red symbolizes the period before the 1952 revolution which brought army officers to power after overthrowing King Farouk, the King of Egypt.  White represents the revolution which ended the monarchy without bloodshed.  Black symbolizes the end of oppression of the Egyptian people at the hands of the Monarchy and British colonialism.

Base is not included, but is for sale on our website.
---
Share this Product
---
More from this collection