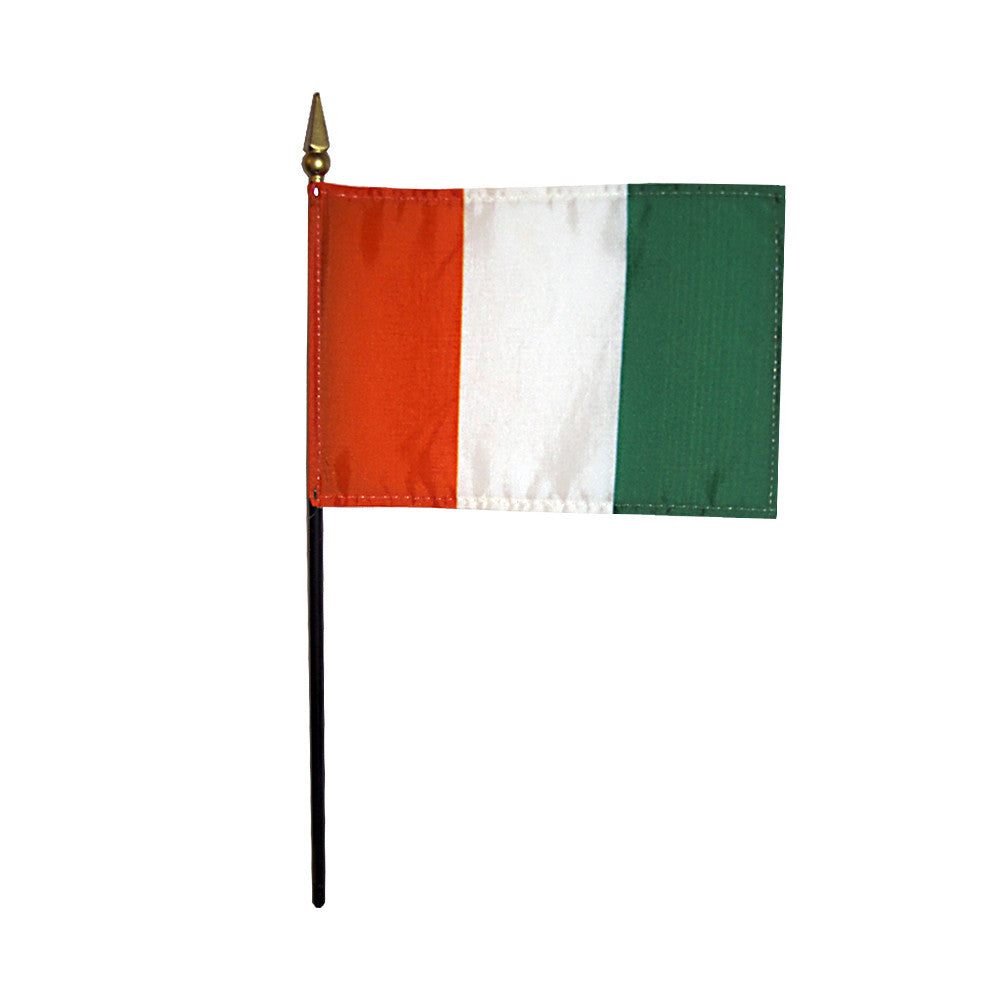 Miniature Cote d'Ivoire (Ivory Coast) Flag
---
Proudly made in America.

Silk-like flags measure 4" x 6"  and are securely attached to 10" black staffs topped with gilt spears.  All four sides are sewn.  Bright colors.  They are perfect for everything from long term desk display to parade and celebration giveaways!
The flag of the Ivory Coast (Cote d' Ivoire) is similar to the flag of Ireland.  Ivory Coast flag has three equal vertical bands of orange, white and green.  Orange represents the fertile areas of the savannahs of the north, white symbolizes fresh water flowing in its rivers and happiness, and green stands for the lushness of its coastal forests.
Base is not included, but is for sale on our website.
---
Share this Product
---
More from this collection