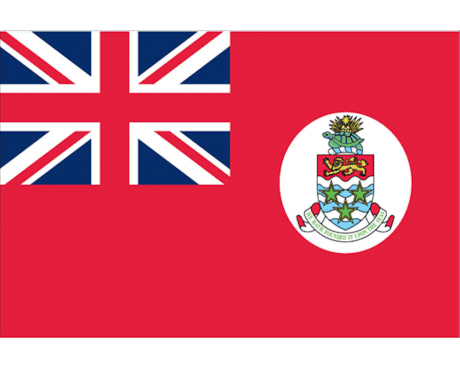 Cayman Islands Courtesy Flag 12" x 18"
---
When sailing into the Cayman Islands show honor with a courtesy flag manufactured by Annin Flagmakers, America's oldest and largest flag maker.   12" x 18", courtesy flags are made of durable seaworthy nylon, designed to withstand the damaging effects of sun, wind and salt water.  Finished with canvas heading and solid brass grommets.
Cayman Islands Flag Meaning - The Cayman Islands coat of arms has a shield, a crested helm and a motto.  The three green stars in the crest represent each of the Cayman Islands.  The stars rest on blue and white wavy stripes representing the sea.  The gold lion represents Great Britain.  There is a green turtle on a coil of rope and a gold pineapple.  The turtle symbolizes the nation's seafaring history and the pineapple symbolizes Cayman's ties with Jamaica.
---
Share this Product
---
More from this collection