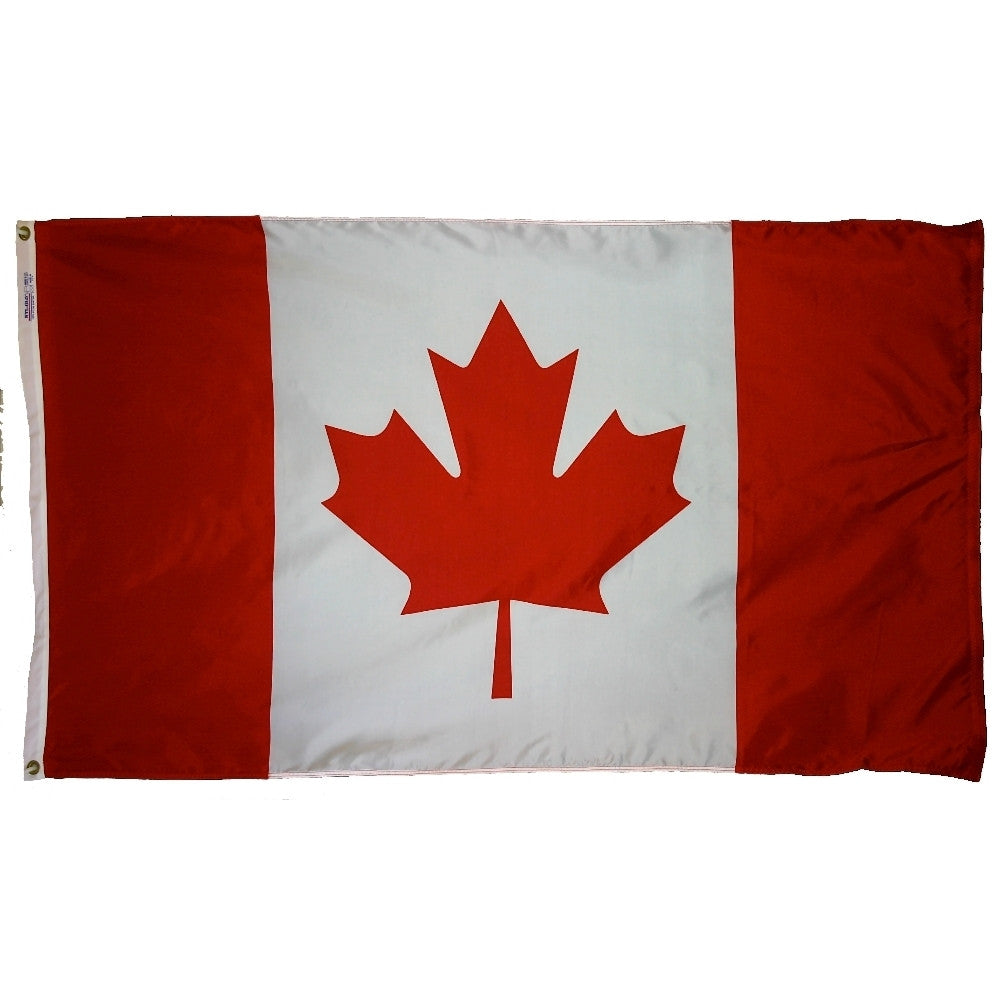 Canada Courtesy Flag 12" x 18"
---
When sailing into a port of Canada show honor with a courtesy flag manufactured by Annin Flagmakers, America's oldest and largest flag maker.   12" x 18", courtesy flags are made of durable seaworthy nylon, designed to withstand the damaging effects of sun, wind and salt water.  Finished with canvas heading and solid brass grommets.
Canada Flag Meaning - Red is from the Saint George Cross flag and white from the French royal emblem.  During World War I Prime Minister Lester Pearson noticed that most Canadian battalions included a maple leaf in their insignia.  He vowed to put the maple leaf on the Canadian flag and fifty years later the maple leaf was placed on the Canadian flag.  Even though Canada had been independent of British rule since 1867, prior to this all previous Canada flags had included the British Union Jack.
---
Share this Product
---
More from this collection