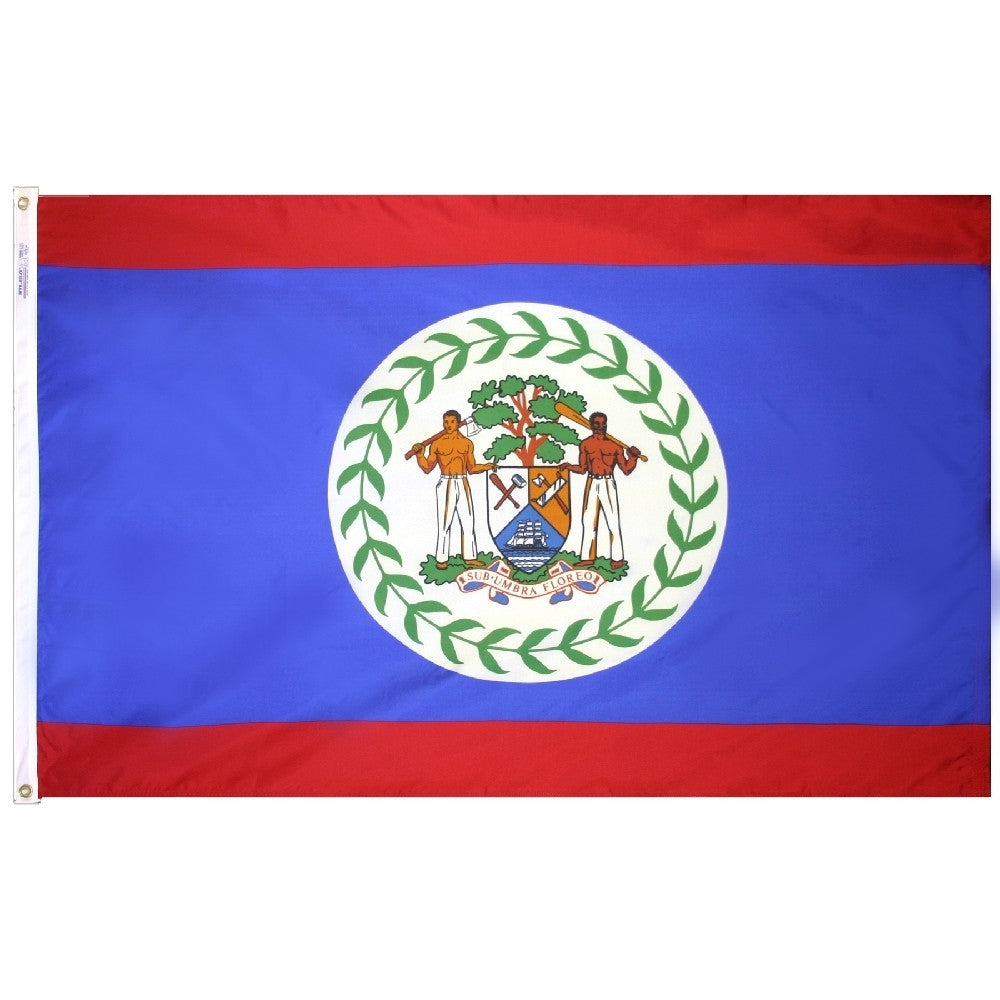 Belize Courtesy Flag 12" x 18"
---
When sailing into Belize show honor with a courtesy flag manufactured by Annin Flagmakers, America's oldest and largest flag maker.   12" x 18", courtesy flags are made of durable seaworthy nylon, designed to withstand the damaging effects of sun, wind and salt water.  Finished with canvas heading and solid brass grommets.
Belize Flag Meaning - Within the white circle is an inner green circle consisting of 50 olive leaves.  The 50 leaves represent the year 1950 which was when Belize, formerly known as British Honduras, began its quest for independence from Britain.  When independence was granted, the two red stripes were added to the country's previous flag.  The stripes represent the unity of the nation's people.
---
Share this Product
---
More from this collection