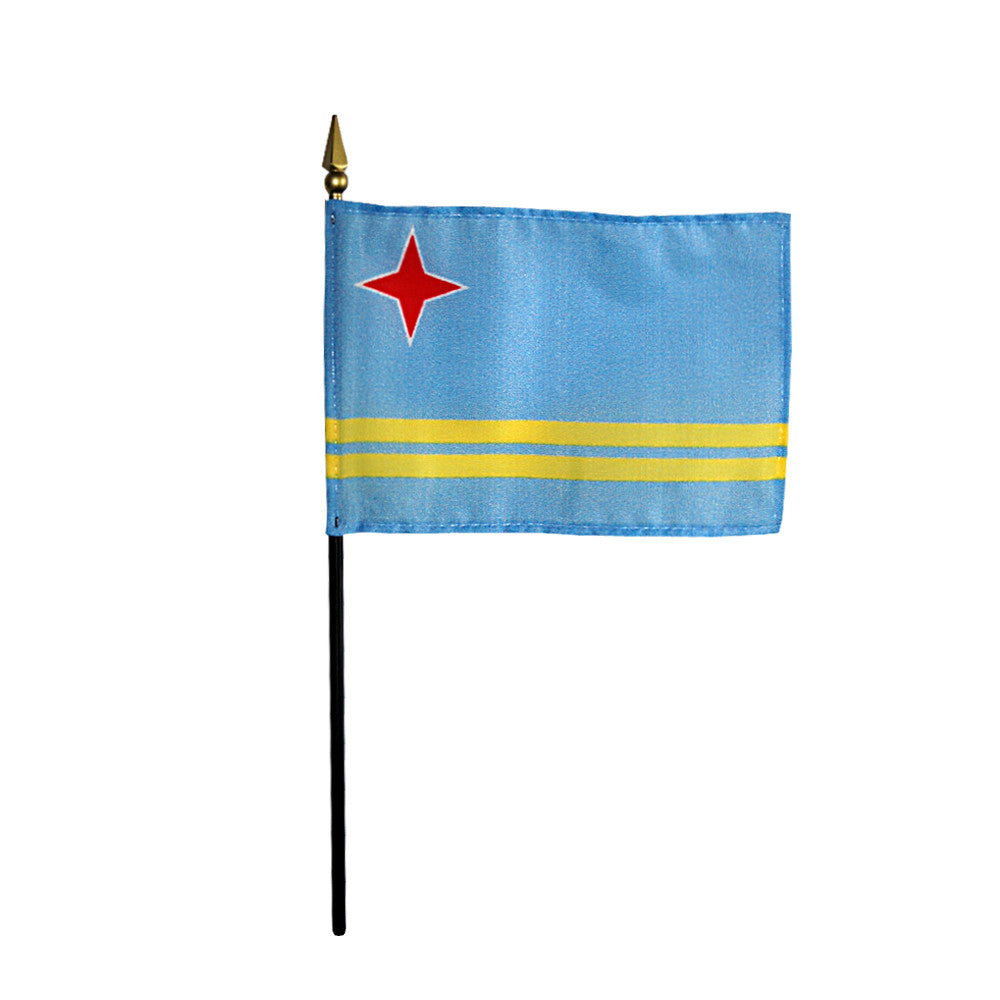 ---
Proudly made in America.

Silk-like flags measure 4" x 6"  and are securely attached to 10" black staffs topped with gilt spears.  All four sides are sewn.  Bright colors.  They are perfect for everything from long term desk display to parade and celebration giveaways.
Officially, this flag was first used as a national flag in 1976  The blue is said to have many meanings, ranging from complex ideas like peace and hope to physical features of the country, its proximity to the sea and the blue skies. The dual stripes, gold in color, are for the wealth and mineral deposits on the islands, but some claim it is a symbol of the flowers of Aruba.  The four pointed star is said to represent the island, within the star, the red symbolizes the blood shed during the French Pass War, white is for the honesty and purity of the people. 
Base is not included, but is for sale on our website.
---
Share this Product
---
More from this collection